DigNoFurther.com
What you should consider before getting a puppy.
There's a lot that goes into getting a puppy! So it's important that you're as informed as possible before making this exciting, life-altering decision.
You and your new puppy will be learning quite a many different things throughout your new journey together, but before you even decide to get a pup, here are a few important things you will want to consider.
Costs: Though no one can put a price on the joy that a dog can bring you, you still want to make sure you're not breaking the bank to meet your pup's needs. The costs you will need to consider strongly are veterinary bills, planned (vaccinations, surgeries such as neutering/spaying), and sadly unplanned treatments as well. Private training and group training classes are also strongly recommended and may vary in pricing depending on which dog training school you go with. Add to this potential daycare and dog sitting services. Food, supplies (water bowls, bedding, crate, blothing), and toys are all also additional and essential costs you will need to spend in a variety of amounts regularly. The specific pricing varies strongly on your region/area so be sure to do some research, ask around and write some numbers down! Outlets/enrichment needs: Working with as many pet parents as we do, a common factor we've encountered is a proper lack of either understanding or considering of what all dogs need when it comes to enrichment. Just like you and I, dogs are capable and in strong need of new and different activities to do and learn from on a regular basis. Their brain is capable of achieving amazing things which is what makes dogs man's best friend. And so, it's important to note that whether you get a chihuahua or a husky, all dogs require having regular access to activities where they get to use their body and brain, to their heart's content.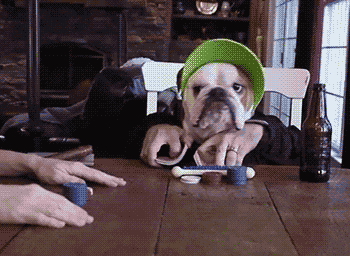 Socialization outlets: Dogs are one of the most social animals on the planet, and the last thing you want is to raise a dog or puppy that has a tough time in social settings. This is not to say that dogs don't have their own individuality and some enjoy socializing more than others because they do, but in order to get to the point where you're discovering what your dog likes and wants, you first need to provide them with what they need. And what all dogs and puppies need are safe, controlled socialization outlets that they can get the most out of, and come home feeling like they got that itch of theirs scratched. Dog sitting/boarding: Your work schedule (and how it may potentially change with time) is a very important factor to consider but as a result, you may need to have lined yourself up with options that will allow you to have someone care and watch over your dog when you're not available. Personality and compatibility: This is an important item to consider and at the same one the hardest to prepare for because there's simply no way to know exactly what your puppy's personality will be, especially as it may change and vary with time. However what you can take into close consideration is the type of personalities of your puppy's parents, as there is a strong possibility that your pup will draw from both, sometimes more one than the other. But even then, you want to make sure that you consider and mentally prepare for the possibility that even though you were hoping to bring home a calm and easy going puppy, that what you may end up getting is a very eager, gogogo pooch!
Lifestyle: This last point ties in closely with the previous one. Though you can prepare to make the most of your pup's personality, where we've found that a lot of pet parents struggle (which is what unfortunately leads to a lot of dogs needing to be rehomed) is when they realize that their lifestyle perhaps doesn't match their dog's needs and wants. This is a tough situation to navigate but if you take a close look at your current lifestyle and how much it could potentially be affected by your dog's personality, needs, and wants, you can then more adequately make the decision of getting a puppy.